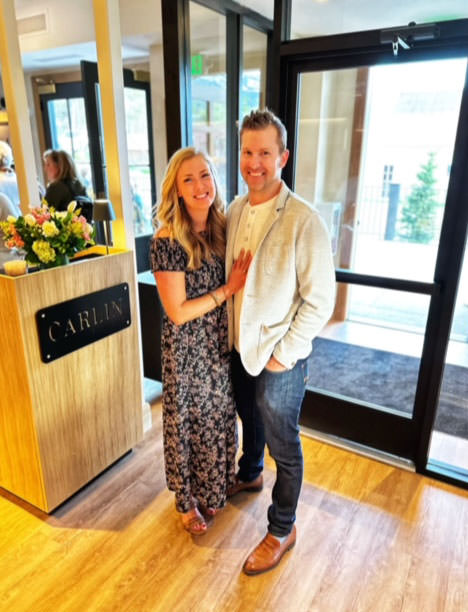 Born and raised just north of Philadelphia, Pennsylvania, Phillips Armstrong Jr grew up in a family that focused on great food and hospitality. Thanks to one of his father's part-time jobs as a charter bus driver, which helped instill an early work ethic, Phil spent much of his childhood eating, visiting near and far-off places, and sowing the seeds for his future passion. In 1995, at the age of 14, Phil took his first job as a busboy at a local Italian restaurant, launching what would become a lifelong career in hospitality.
Twenty six years later, Phil's Destination Hospitality Restaurant Group comprises some of Colorado's most beloved and acclaimed resort market restaurants, including Aurum Food & Wine Steamboat, Aurum Breckenridge, Aurum Aspen Snowmass, Table 79 Foodbar, The Periodic Table, and in June of 2022 the opening of The Carlin, the company's first soiree into hotel operations. Destination Hospitality Restaurant Group also offers private event, catering, and consulting services as part of an ever expanding desire to create unique hospitality experiences in leading resort destination markets.
Under Phil's leadership, Destination Hospitality Restaurant Group is renowned not only for its acclaimed restaurants but also for its unique and treasured culture of putting its people first. This guiding principle of prioritizing employees first and foremost has driven and shaped Destination Hospitality's ongoing evolution from a single unit entity, to a multi-unit restaurant group that specializes in destination markets.
Phil and Destination Hospitality's diverse ventures have contributed to the hospitality conversation in many resort contexts including dining options at private country clubs, base village ski resort dining, and spotlighted commercial real estate investments that will transform and revive historical downtown locations.
When not in the restaurants, Phil Armstrong can be found competing around the world in ski races at the FIS masters level. His love for the sport has never waivered, and his sense of competition attributes to his success in business. Today Phil Armstrong is fortunate to be able to contribute to a variety of pipeline organizations for ski racing such as The Steamboat Springs Winter Sports Club, The Colorado Mountain College Ski Team, and The Colorado State University Club ski team.
Phillips Armstrong and his wife Amanda live in Steamboat Springs, CO with their daughter, Ryder Jean and 100lb malamute, Bode.