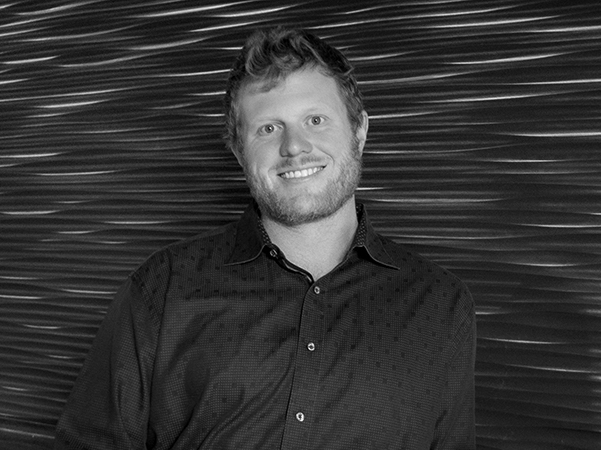 Patrick Funk was born and raised in Colorado and attended Johnson & Wales Culinary School where he fine-tuned his passion and skills as a chef. After several years of operating restaurants and resorts in the mountain communities of the Vail Valley and Telluride, Patrick joined Phil Armstong to create Destination Hospitality with their first restaurant, Aurum Food & Wine Steamboat in 2014.   
Now as a Co-Founder & Managing Partner, Patrick continues to be a driving force behind the company's success. With a wealth of experience in the hospitality industry and an unwavering commitment to excellence, Patrick plays a pivotal role in creating standout dining and hospitality experiences across our resort markets.
Patrick brings a unique perspective to the table. He serves as an exceptional leader, guiding our team in delivering top-notch service and memorable experiences across our renowned establishments, including Aurum Food and Wine, Table 79 FoodBar, The Periodic Table, and The Carlin. 
Patrick's passion for culinary excellence shines through in every aspect of his work. With meticulous attention to detail, he ensures that each plate is crafted with the finest ingredients, resulting in exceptional flavors that delight the senses. Through his vision, the dining experiences at our establishments are elevated to new heights, leaving guests with a lasting impression. 
Beyond his role at Destination Hospitality, Patrick is deeply rooted in the Steamboat Springs community. He actively collaborates with local food producers, farmers, and artisans to cultivate a farm-to-table concept that embraces sustainability and supports the local economy. Patrick's commitment to fostering meaningful connections and promoting the region's rich culinary offerings has made him a respected figure in the industry. 
Patrick lives in beautiful Steamboat Springs, CO with his wife Nicole and two daughters Hazel and Charlotte. When he's not in the restaurants or overseeing operations, Patrick can often be found exploring the great outdoors of Steamboat Springs, CO. As an avid outdoor enthusiast, he embraces the active lifestyle, whether it's hiking through scenic trails, skiing down powdery slopes, or simply appreciating the natural beauty that surrounds him. Patrick's unwavering dedication to culinary excellence and commitment to community helps to guide and shape Destination Hospitality's goals across all it's markets.