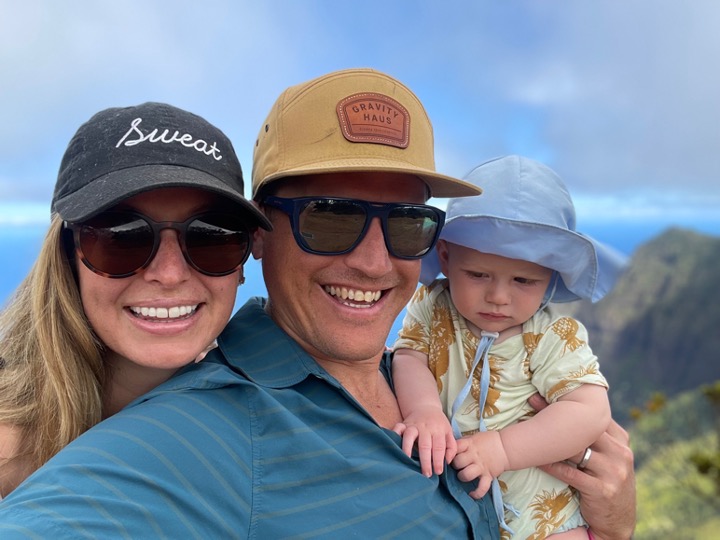 David Paul Ciani grew up in a 2nd generation Italian-Irish family in Ohio and Michigan. Dave's great-grandfather Rocco Ciani immigrated to Brooklyn from Italy and in the early 1930s opened Ciani's Italian-American Grocery-Delicatessen & Bakery. Italian-American cooking dominated Dave's childhood and at an early age he was a proficient home cook, interested in the grill or rotisserie as much as the techniques required to build an incredible Sunday gravy, which his family would often start early in the morning before church. In 1998, at the age of 14, Dave started working as a dishwasher and then cook that would begin his career and inspire his love for food and hospitality.
The mountains have always been calling Dave as he spent his free time in high school exploring the wilds of northern Michigan, backpacking whenever he could, and working as a ski liftie at his local hill. Ultimately his passion for the outdoors took him to Colorado where he has lived since 2002. During college at Colorado State, Dave gained experience as a cook in a variety of short order eateries, established steakhouses, and fine dining restaurants. After graduating with a degree in Recreation and Tourism, Dave moved to Vail to pursue his passion for the mountain lifestyle with a goal to explore the best restaurants and hotels in the valley. He knew that he wanted to reside in, and intimately know, the best ski town destinations while living an active outdoor lifestyle, and continuing to explore his passion for food, beverage, and all things hospitality. Faced with a life-defining decision, rather than working at one of the acclaimed kitchens in Vail, Dave followed an opportunity to work at a slope side boutique hotel in Beaver Creek.
Hotels quickly became a new passion and skill for Dave as he thrived in building relationships with his colleges and guests. Having the ability to capture a guest for a week at a time, share experiences together, and help to guide them along their visit convinced Dave that he was destined to be a true "hospitalitarian". In short time Dave was promoted into progressive leadership roles, and over the span of 15 years held positions as General Manager, Managing Director, and COO for several full-service destination resort companies.
In 2011 Dave was the General Manager of the Peaks Resort & Spa in Telluride, CO and recruited Patrick Funk, to be the executive chef, and later Phil Armstrong, as the F&B Director. Quickly recognizing the quality team they made, it would take another 11 years before they all reunited.
From dishwasher to COO, Dave has built a rewarding career built on hard work, respect for his teammates and guests, and a passion for living life in these destination communities that he best defines as genuine hospitality. His love for these resort communities continues to lead him on adventures that are far more for the journey than their destinations. Ultimately that driving force is what has led him back to re-join Phil, Pat, and Destination Hospitality as the COO and operating partner in 2022.
Dave is an enthusiastic father, husband, cook, skier, forager, backpacker, biker, musician, and traveler. When he's not working, he is likely outside with his family and friends playing and exploring new terrain and always seeking out the best local food and hotels. Dave and his wife Jamie live in Avon, CO with their son Sawyer Jameson and wirehaired vizsla, Gus.